The program
[:fr]Deux jours 100% PHP
Pour la première fois, ce sont 3 tracks en parallèle qui vous seront proposées, dont l'une sera entièrement consacrée à PHP7.
Au total, plus de 40 conférences sur 48h, aux formats variés : 20 minutes pour les thématiques ciblées, 40 minutes pour les sujets les plus complets, et des workshops de 3h menés en petit groupe par un expert du langage. Des plénières pour les sujets-phares, un focus sur les communautés évoluant autour de PHP, des démonstrations de nos sponsors lors des pauses… PHP, 48h durant !
Début septembre, découvrez le programme.[:en]Two days, 100% PHP
For the first time in Forum PHP's history, 3 tracks are planned, and one of them will be dedicated to PHP7.
More than 40 talks, with various types of session : classical type for longer themes, shorter type for a focus on a specific subject or 3-hours-workshops, with a small group and a PHP expert.
Plenary assemblies for the biggest talks, an eye on the communities evolving around PHP, demos by our sponsors… PHP all the time !
At the beginning of September, let's discover the program. [:]
The speakers
[:fr]Une dream-team de speakers
Les plus importants spécialistes de PHP, issus du monde entier, répondent présent à notre appel à conférenciers : ils sont impatients de fêter avec nous les 15 ans de l'association et les 20 ans du langage.
Une track étant entièrement dédiée à PHP7, nous vous laissons présager qui pourrait bien être des nôtres les 23 et 24 novembre au Beffroi de Montrouge…
Et évidemment, c'est avec un soin tout aussi particulier que nous vous réservons les meilleurs experts PHP du moment pour animer les conférences et les ateliers.[:en]Join our dream team
The most famous PHP experts, coming from all over the world, answer our call for papers : they can't wait celebrating with us PHP's 20th anniversary and AFUP's 15th anniversary!
A PHP7 track is planned… What if all your dreams about the speakers who could propose a talk on this subject come true?
But of course, this special care we give to this PHP7 track will be given to all our program too: all the talks of every tracks will be proposed by the best PHP experts, by the best developers of the language.
You can't miss it![:]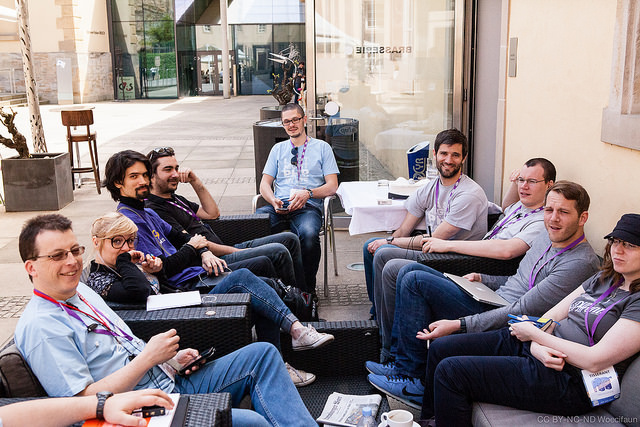 Networking area
[:fr]Le Forum PHP, lieu propice aux échanges. Les éditions précédentes nous ont montré combien vous profitez des pauses pour aborder les sujets qui vous tiennent à cœur, et pour comparer vos avis et vos expériences avec d'autres acteurs PHP. Cette année, un lieu dédié et adapté est mis à votre disposition : posez-vous et échangez ![:en]Forum PHP is a great place to meet.
In the past editions, we saw how much you chat, you listen, you share your opinions, your knowledge and your experiences during the pauses.
This year, we provide a special area for you! A quiet place to sit, share and discuss. [:]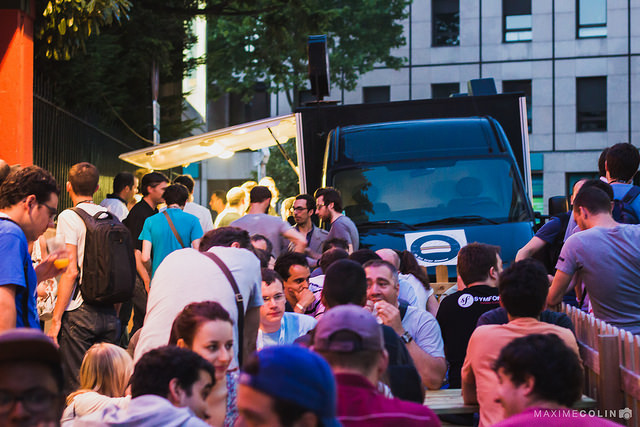 Community drink
[:fr]Le lundi 23 novembre, réservez votre soirée, l'AFUP paye sa tournée ! Après une journée de conférences, venez débriefer des contenus, rencontrer la communauté PHP, échanger avec les conférenciers et discuter avec nos sponsors. L'AFUP fêtera ses 15 ans, et PHP ses 20 ans… Venez lever votre verre en leur honneur avec nous.[:en]On Monday, 23rd of November, don't miss the community drink organized by AFUP in a bar in Paris. On the evening, after the first day of talks, let's have a drink with the speakers, sponsors and all the community.
Raise your glass with us to PHP's and AFUP's anniversaries ![:]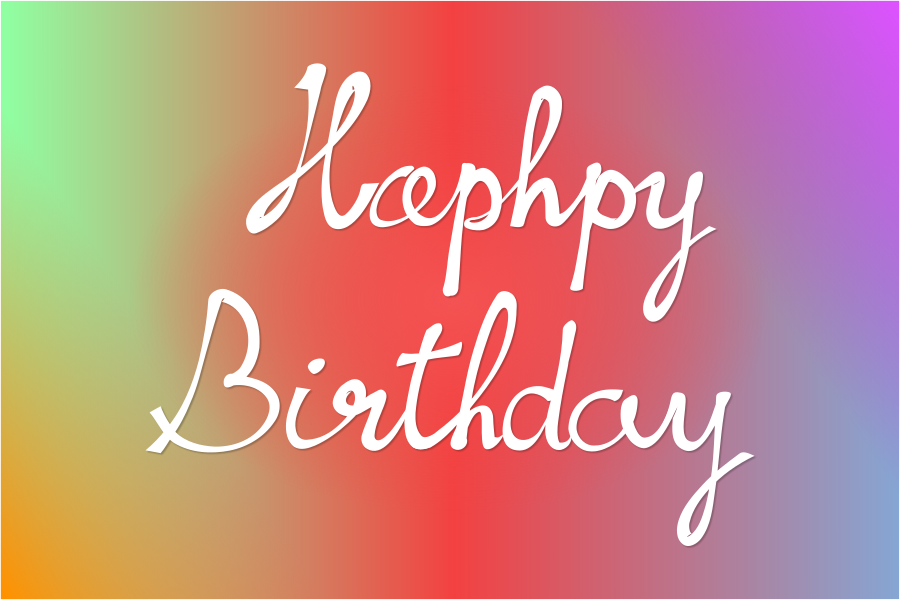 HaPHPy Birthday
[:fr]HaPHPy Birthday est une vidéo collaborative commémorant les 20 ans du langage PHP ainsi que l'investissement de ses utilisateurs. Première mondiale !
Elle sera diffusée en avant-première lors de la keynote d'ouverture du Forum PHP 2015. Vous aussi, montrez combien vous aimez PHP, participez.[:en]HaPHPy Birthday is a collaborative video celebrating PHP's 20th anniversary and the involvement of the PHP lovers.
World Premiere !

It will be broadcasted for the first time at the opening of Forum PHP 2015, may be with your contribution it.
[:fr]Sponsor Platine[:en]Platinum Sponsors[:]
[:fr]Les sponsors Or[:en]Gold sponsors[:]