Platine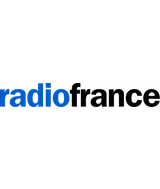 Radio France is the leading French radio group with 7 national radio stations available on all media platforms (France Inter, France Info, France Bleu, France Culture, France Musique, Fip et Le Mouv') reaching about 13,5 million users daily.
It is also the french leading company promoting information and culture with it's rich variety of programas and the activity of it's four musical groups.
To honor it's educational and social mission, Radio France combine cultural requirement and respect for the general public in all of its activities.
Radio France's Digital department is responsible for its strategic orientations and the implementation of its digital development. In cooperation with the radio antenna and to the diverse cross-functional departments, it concieves, develop, maintain and hosts all of the group's digital products. The digital department is made up of 3 complementary divisions : Product and marketing, digital workshop and Innovation.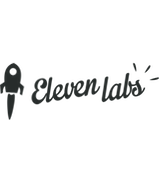 Eleven Labs
Our purpose ? Drawing on a strong knowledge and active contributions in open source communities (Symfony, Javascript, IOS, Android, Cloud), we address miscellaneous and challenging topics each day. We can be your partner on websites, apps and information systems development, technical architecture, Agile guidance and consulting as well.
Eleven Labs is committed to provide skills and methods, leading your project in the best way for reaching success. Our wide services range allow us to propose a tailored offer, from the strengthening of your team to the building of a dedicated squad to your project.
Our vision ? Writing good code and enhance quality is our DNA. Code best practices, tests and optimizing workflows is what drives us and makes us passionate, reliable and innovative.
Our mission ? Coaching our developers to make them happy and talented astronauts. Allowing them to select the projects they work on, offering them trainings, guiding them balancing personal and professional goals.
To put it in a nutshell, Eleven Labs is a company focus on quality and happiness at work. We contribute to that each day by creating a great universe to work in, based on a gamification and events, to make passion and talents growing ever more.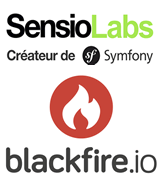 SensioLabs / Blackfire.io
SensioLabs est créateur de logiciels Open Source & SaaS, leaders de
l'innovation PHP, et notamment du framework Symfony.
SensioLabs simplifie la vie des développeurs tout en répondant aux enjeux techniques des entreprises : performance, qualité, Cloud, déploiement automatisé, et développe plus particulièrement son offre de conseil, de services, et de formation autour de Symfony.
SensioLabs est présent en France, en Allemagne, aux Etats-Unis et a monté un réseau de plus de 55 partenaires Intégrateurs et ESN certifiés ou affiliés.
Blackfire permet à tout développeur/IT/Ops de contrôler et améliorer la performance applicative, durant tout le cycle de développement. Blackfire vérifie automatiquement la performance de vos apps en fonction de vos objectifs techniques et business, vous alerte quand ils ne sont pas atteints, et vous fournit tous les détails nécessaires à la résolution des problèmes, avant même la mise en production.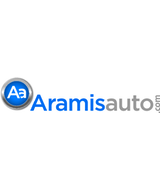 Aramisauto
Since being founded in 2001, Aramisauto.com has been continuously re-designing the way consumers buy and sell cars by offering a simple, unique and innovative approach. Aramisauto.com has over 1,500,000 unique visitors each, a broad range of over 2,000 different models from
30 different brands leading to 1 of our cars being sold every 5 minutes!
Aramisauto.com offers a global, omni-channel solution to simplify the lives of drivers – giving the option of
either an entirely online journey, one assisted by an Aramisauto agent over the phone or in any one of our 30 point of sales.
The IT team is a young and agile team of over 40 people working on ambitious projects that involve 2 e-
commerce sites and an internal back office solution that is used daily by our 500 employees. Their mission: to constantly evolve our services through a rich technical stack (PHP, Symfony, Elasticsearch, MySQL, MongoDB, Atomic design, RabbitMQ, JavaScript, React.js, Vue.js, Cotlin Swift, Docker, Ubuntu, AWS …)
At Aramis we believe that training and developing all our employees from interns to senior management is integral to our own continued development and success. That's why we've developed one of Europe's most exciting and immersive graduate programmes and have been voted the best place to work in France 2018. See all our opportunities now! Want to know more about our team? www.emploi-aramisauto.com or contact
elise.touzain@aramisauto.com directly!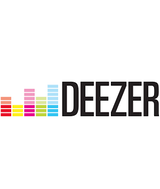 Deezer
Chez Deezer la musique est au coeur de tous nos sujets. Avec 40 millions de pistes disponibles dans 180 pays, la plateforme propose un service innovant de streaming de musiques qui a attiré plus de 6 millions d'abonnés et 16 millions d'utilisateurs dans le monde. Deezer garantie une haute-qualité du son, la diversité du contenu, une curation efficace et personnalisée de la musique et une expérience utilisateur engageante.
PHP, React, Elasticsearch, Spark, Hadoop, Kafka sont quelques-unes des technologies sur lesquelles nos solutions s'appuient pour l'expérience utilisateur, l'évaluation des meilleurs flux, la génération personnalisée de recommandations et la consolidation d'un grand nombre d'indicateurs.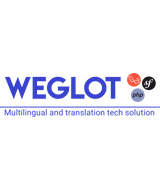 Weglot
Weglot
 is a tech solution to make any web application multilingual.
API-based, Weglot automatically detects pages content, provides a first layer of translations server-side, fits with caching and manages URL routing of translated pages.
On the translations management side, a Dashboard allows users to edit provided translations, any change is displayed in real time on the web site.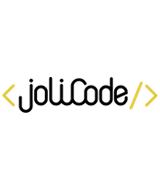 JoliCode
JoliCode est une agence experte dans la réalisation de projets Web et mobiles de qualité. Nous intervenons en développement, conseil, audit ou formation, nos thèmes de prédilection étant les frameworks PHP ou javascript, Docker, Elasticsearch, RabbitMQ, React/React Native, etc.
Nos champs d'intervention sont le conseil autour de la refonte d'applications existantes ; l'expertise technique pour la mise au point d'applications complexes ; la mise en place de stratégies techniques efficaces et productives ; la formation et la montée en compétence progressive de vos équipes ;  le montage de Lego MindStorm et l'élevage de poneys ; la production d'applications de qualité.
En résumé, on fait des trucs cool et on les fait bien. Si vous pensez avoir votre place chez nous, n'hésitez pas à nous contacter, on est gentils.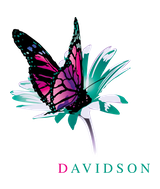 Davidson
Créée en 2005, Davidson est une société de conseil en management et expertise technologique.
Dans ce milieu complexe où il est difficile de se différencier et de se forger une image de marque, Davidson a décidé de créer ses propres codes en plaçant l'individu au centre de son dispositif. Davidson c'est avant tout un projet d'entreprise adhocratique horizontal où il fait bon vivre. Pour cela, elle met en avant une ambiance de travail saine, dynamique et « fun » en organisant régulièrement des événements et en mettant en place des outils internes qui favorisent la proximité et la culture d'entreprise. Elle est aujourd'hui présente dans 8 pays repartis en Europe, aux
Emirats Arabes Unis et en Amérique du Nord.
En 2018, Davidson c'est :
– 2 500 salariés
– 160 managers,
– 210 millions d'euros de chiffre d'affaires
La créativité et la prise d'initiatives sont les réels moteurs de développement de la société qui lui permettent de se surpasser et lui assure un avenir pérenne.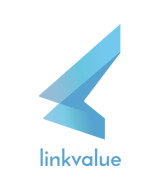 Linkvalue
LinkValue is a French people-first tech company, built on skill, technique and innovation.
We pride ourselves in providing high-level consulting services, support and development. From start-ups to high-profile companies, on all kinds of technologies, ranging from web to mobile or even IoT.
Knowledge sharing is in our DNA. This allows our teams to design and craft custom-made solutions that are driven by innovation, built on the forefront of technological development. We are fully committed to satisfying our
clients beyond their expectations.
Our concept of a P2P company promotes care, attention and well-being just as much as it values pure skill and creativity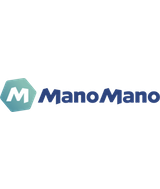 ManoMano
ManoMano est une Start-Up Française de dimension internationale qui s'est donnée pour mission de révolutionner l'univers grand public du Bricolage et du Jardinage. L'hyper-croissance de ManoMano lui a permis de passer de 2 à 150 salariés en moins de 4 ans, d'intégrer le programme VIP de Google Scale-Up (top 10 Start-Up Françaises) ou encore d'être élu meilleur site e-commerce 2015 par la FEVAD.
Quatre ans après son lancement et une levée de fonds de 13M€ en 2016, ManoMano est aujourd'hui le leader européen de la distribution de bricolage et jardinage sur Internet, présent dans 6 pays (France, Belgique, Espagne, Italie, UK et Allemagne) et rejoint le top 30 des sites e-commerce français en termes d'audience.
Les rejoindre aujourd'hui, c'est prendre part à un futur géant du web, au sein d'une équipe jeune et internationale qui a l'ambition de simplifier l'aménagement du logement par des services et innovations web.
Vestiaire Collective
About us!
Vestiaire Collective is a leading global marketplace & community for pre-owned luxury and designer fashion. All items are curated, authenticated, and checked before reaching the buyer. Since our launch in 2009 we have grown from a French company to a global one with an ever strong Parisian DNA. Our international vestiaire is now composed of 6 million fashion savvy members present in over 50 countries in Europe, the United States and Asia.
About our Tech Team!
Our technical team composed of 45 talented developers, product specialists, QA testers and it support experts, has doubled in last 12 months. Our technical stack is based on PHP & JS (NodeJS, Angular). In both technical offices in Paris and Tourcoing we are working in agile methodology.
About You!
If you would like to be a part of our tech team, have a look on our website HERE. And remember: you don't have to have a sophisticated fashion taste to join us!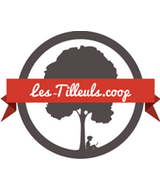 Les-Tilleuls.coop
Since 2011, Les-Tilleuls.coop has accompanied its customers through the implementation of Open Source solutions and offers a wide range of services: technical direction, consulting, development, training, software architecture… More than sixty major accounts and SMEs (Orange, Decathlon, Adeo Group, TMM Group, Réseau Citiz…) recommend our services.
As promoters of the free software philosophy, we contribute as much as possible to the Open Source tools we use. Thus, we count among the contributors of famous projects such as Symfony (core team), the PHP language, Kubernetes, Create React App, Laravel… We are the creators of API Platform, a modern Open Source framework for API-driven projects.
Les-Tilleuls.coop
is a self-managed and egalitarian company with a different management approach: the company is 100% owned by all its 30 employees and its governance is democratic. Based in Northern France, we are currently strengthening our Parisian team.
Contact us
, we have several job offers!
Hiway
Le freelancing est le meilleur format pour exercer son métier :  +  de
liberté, rémunération x 2 et des perspectives pro et perso sans limites.
C'est pourquoi Hiway a créé LA solution pour se lancer et réussir dans le freelancing : accompagnement dans le choix du statut et dans la création de
ta société, coaching pour trouver la meilleure mission, introduction auprès
de nos partenaires spécialisés (comptable, banque, assurance / protection sociale) et prise en charge de la gestion administrative quotidienne de ton entreprise.
Plus de 60 développeurs et experts de la Tech, en réussite et libérés de
toutes contraintes, sont devenus Freelances avec Hiway.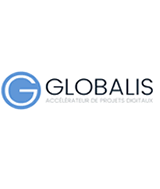 Globalis
Créée en 1997, pionnier du Web, GLOBALIS est une ESN de 35 personnes, spécialisée sur les plateformes PHP et WordPress. GLOBALIS et ses équipes de développeurs passionnés ont une double priorité: la performance et la satisfaction de nos clients. Nous accompagnons ces derniers au travers de nos offres « Réalisation d'applications web et mobile », « Agence digitale » et « Tierce maintenance applicative ».
Co-fondateur de l'AFUP, membre actif de différentes communautés, partenaire de nombreux événements autour du Web, nous publions régulièrement le code de nos projets sous licence open source.
En pleine croissance, nous recrutons sur Paris plusieurs experts en développement PHP, CodeIgniter, WordPress & JS. Alors, n'hésitez pas à venir en discuter avec nous.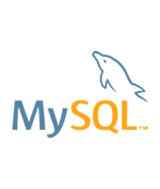 MySQL
MySQL is the world's most popular OS database. With its proven performance, reliability and ease-of-use, MySQL has become the leading database choice for web-based applications, used by high profile web properties including Facebook, Twitter, YouTube, Yahoo! and many more. Additionally, it is an extremely popular choice as embedded database, distributed by over 3,000 ISVs & OEMs. To organizations in need of an open source, ACID-compliant transactional database delivering real-time in-memory performance and 99.999 percent availability, Oracle offers MySQL Cluster.
MySQL Enterprise Edition is a commercial offering comprised of the MySQL database with security, encryption, auditing, high availability and scalability extensions, online backup, monitoring, management, and visual database design and SQL development tools. MySQL Enterprise Edition is backed by Oracle Premier support for organizations delivering highly available, business critical applications and services.
Oracle MySQL Cloud Service delivers a secure, cost-effective and enterprise-grade MySQL database service. Built on MySQL Enterprise Edition and powered by the Oracle Cloud, it provides a simple, automated, integrated and enterprise ready MySQL cloud service, enabling organizations to increase business agility and reduce costs.
Oracle drives MySQL innovation, constantly improving MySQL solutions and delivering new capabilities to power next generation web, cloud, mobile and embedded applications.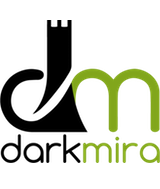 Darkmira
Darkmira is an IT services company with a particular focus on application security along with software industrialisation and development best practices.
Obviously, that's only our official introduction! More than any of that, Darkmira is a human and professional experience, with your fellow developers involved in an active community.
Working in a good atmosphere and with passion, we do share a common enthusiasm for PHP and creating reliable software.
If challenging PHP projects are what you're looking for (sometimes regarding size, data volumes, performance and whatnot), and if you love sharing your skills and knowledge with the PHP community, Darkmira is waiting for you!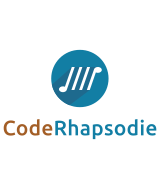 Code Rhapsodie
Code Rhapsodie est un cabinet d'expertise, de conseil et de formation dans le domaine du Web en général, et autour de PHP et Symfony en particulier. Notre conviction dans l'open-source ainsi que les valeurs humaines de partage et de bienveillance demeurent au cœur de notre démarche.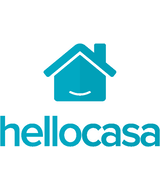 IZI by EDF
Eager to disrupt the home-services and remodeling market, Hellocasa, since 2014, is the one marketplace where you can buy home services in a few clicks, whether you need to fix a wall plug or need a complete remodel of your bathroom. The recognized quality of our product gave us the opportunity to sign partnerships with some of the biggest french brands : Darty, Cdiscount, BHV, Bricorama, Ikea… or to become the best e-commerce website (silver) by the FEVAD in 2017.
After 4 years, we are searching for new talents, ready to embrace our DNA. The team revolves around engaged, fun, full-of-ideas people who want to share them with others. Today, we are 50 in the team, 20 in the tech team.
Our tech team is young and agile, we have a rich tech stack including PHP, Symfony, MariaDB, RabbitMQ, Docker, ReactJS, NodeJS, Mongo, Ansible, Terraform, CI… and we have great challenges ahead : micro-services, scale-up of our platform, work in feature teams to be setup and a lot of others exciting subjects.
Want to join us ?
More than candidates, Hellocasa is searching for people who are deeply passionate ! We are a big family of nice hard working people who aims for the sky and also knows how to have a good time around a lunch or an afterwork drink.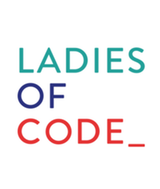 Ladies Of Code
Ladies of Code is a community that gathers women who code, all levels in programming are welcome. We organize technical events to learn and improve ourselves as developers continually.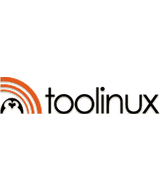 Toolinux
TOOLINUX.com est un quotidien d'information sur Linux et les logiciels Libres. Généraliste, il offre chaque jour une revue de presse en ligne et des articles traitant du mouvement opensource, de l'économie du libre ainsi que des logiciels Linux ou multi-plateformes. Depuis l'été 2006, TOOLINUX.com s'ouvre à la problématique de l'interopérabilité des solutions informatiques.
Journal du Net
Avec près de 3 millions de visiteurs uniques chaque mois et plus de 15 millions de pages vues, le Journal du Net s'impose comme le site incontournable sur le BtoB. Il répond aux besoins quotidiens des cadres influenceurs et opérationnels dans les domaines du e-business, de l'économie, du management et de l'IT.