Platine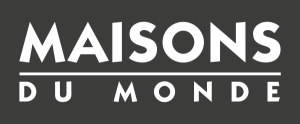 Vous connaissez nos chaises Louis ou Mauricette, nos ananas décoratifs, notre art de la table si gourmand… nos catalogues foisonnants, nos magasins inspirants et notre site web pour commander à tout moment… mais connaissez-vous notre entreprise ?
Maisons du Monde est une entreprise en plein développement, prenant appui sur le savoir-faire de ses fondateurs et de ses équipes. En 2016, Maisons du Monde a ainsi enregistré une croissance de 26,1% de ses ventes, s'établissant à 881,8 millions d'euros.
Notre modèle est fondamentalement omnicanal et international. Il repose sur un réseau de plus de 300 magasins dans 7 pays en Europe, 11 sites web marchands en Europe et 3 catalogues (indoor, outdoor, junior).
Cette distribution web et omnicanale repose principalement sur l'utilisation de Symfony, dans un cadre technique qui comprend PostgreSQL, RabbitMq, Redis, Solr, ElasticSearch, mais pas que. Le tout est géré par une équipe d'une cinquantaine de personnes.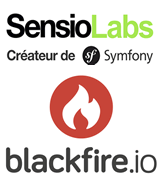 SensioLabs / Blackfire
SensioLabs is an Open Source software & SaaS editor, creator of the PHP framework Symfony, downloaded a Billion times from 2011 to 2017. Beyond offering council, services, trainings (SensioLabs University) and support for its Open Source products, SensioLabs creates innovative SaaS solutions for PHP applications that simplify developer's workloads and fully respond to the demands of big web businesses (BlaBlaCar, Spotify…). SensioLabs counts more than 100 collaborators into 6 offices in France, Germany and UK and a network of 50+ partners.
Blackfire enables all developers and IT/Ops to verify and improve an pp's performance, throughout its lifecycle. Blackfire automatically checks the performance of your apps according to your business and technology objectives, and helps you find resolutions to the issues, even before going to production.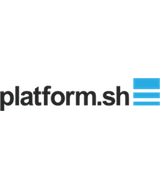 Platform.sh
Platform.sh is a continuous-deployment high-availability cloud hosting service that turns DevOps to NoOps. It can clone a full production cluster, including all its data, in under a minute, delivering 90% faster testing, making it ideal for agile development teams.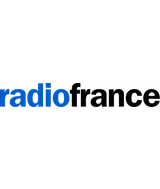 Radio France
Radio France is the leading French radio group with 7 national radio stations available on all media platforms (France Inter, France Info, France Bleu, France Culture, France Musique, Fip et Le Mouv') reaching about 13,5 million users daily.
It is also the french leading company promoting information and culture with it's rich variety of programas and the activity of it's four musical groups.
To honor it's educational and social mission, Radio France combine cultural requirement and respect for the general public in all of its activities.
Radio France's Digital department is responsible for its strategic orientations and the implementation of its digital development. In cooperation with the radio antenna and to the diverse cross-functional departments, it concieves, develop, maintain and hosts all of the group's digital products. The digital department is made up of 3 complementary divisions : Product and marketing, digital workshop and Innovation.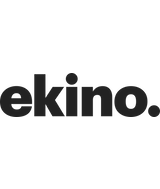 Ekino
Ekino's mission is to help companies, from startups to large international groups, to build new digital services and products. Our teams include specialists in product development, user experience and technical development.
We build and maintain scalable digital platforms, e-commerce websites, high performance services, mobile applications, connected objects, …
Our team of 250 consultants and technical experts is located in France (Paris and Bordeaux), in Vietnam (Ho Chi Minh City), in Singapour and in the UK (London).
We have an expertise in PHP, with multiple websites developed with Symfony, and our involvement in Open Source Softwares, such as sponsoring Sonata Project.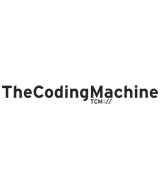 The Coding Machine
TheCodingMachine develops custom web platforms, mobile applications, business applications or complex web sites. Agile projects are managed by using MVP or "Test and Learn" approaches.
TheCodingMachine contributes to the open source ecosystem with technologies like PHP, JavaScript, NodeJS, React, Angular, Docker …
Beyond its technical approach, TheCodingMachine enjoys a solid reputation in consulting, auditing and project management.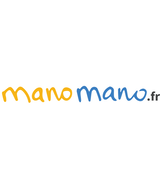 ManoMano
ManoMano is the first marketplace specialised in DIY, home and gardening, launched by two passionate DIYers. Winner of the IMC Awards 2014 – awarded startup of the year. Member of Google Scale Up, the programme by Google for the 10 most innovating start-ups in France.
Launched in 2013 in France, today we are present in 6 countries: France, Belgium, Spain, Italy, UK and Germany.
ManoMano has gone from a small bootstrapping team to over 150 people from 10 different nationalities, all motivated and united by a clear and ambitious goal: to make home improvement and gardening projects easy and affordable for all, while getting a little handy themselves.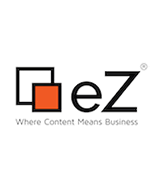 eZ Systems
Our platform enables you to manage your content wisely and deliver rich customer experiences on the web and beyond. With eZ you have the tools to build long-lasting relationships with your end users throughout the customer journey—no matter the platform, channel or device.
Driven by an active, global open source community, we are proud to use open standards and collaborate with brilliant engineering minds across the world. Open source is in our DNA and our developer ecosystem is key to our innovation.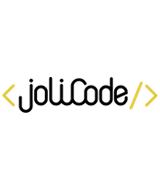 JoliCode
JoliCode est une agence experte dans la réalisation de projets Web et mobiles de qualité. Nous intervenons en développement, conseil, audit ou formation, nos thèmes de prédilection étant les frameworks PHP ou javascript, Docker, Elasticsearch, RabbitMQ, React/React Native, etc.
Nos champs d'intervention sont le conseil autour de la refonte d'applications existantes ; l'expertise technique pour la mise au point d'applications complexes ; la mise en place de stratégies techniques efficaces et productives ; la formation et la montée en compétence progressive de vos équipes ;  le montage de Lego MindStorm et l'élevage de poneys ; la production d'applications de qualité.
En résumé, on fait des trucs cool et on les fait bien. Si vous pensez avoir votre place chez nous, n'hésitez pas à nous contacter, on est gentils.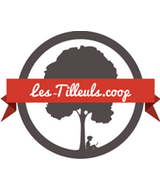 Les-Tilleuls.coop
Les-Tilleuls.coop accompanies its customers through the implementation of Open Source solutions and offers a wide range of services: technical direction, consulting, development, training, project management, software architecture, hosting. Based in Northern France (Lille, Paris and Amiens), Les-Tilleuls.coop is one of the biggest contributors to the Symfony framework.
Les-Tilleuls.coop is also a self-managed and egalitarian company with a different management approach: the company is 100% owned by all its 20 employees and its governance is democratic.
We are the creators of API Platform, a PHP framework for API-first projects built on top of Symfony which allows to create modern and powerful Web APIs in a matter of minutes with total freedom in terms of redefinition and customization
In 2016, Les-Tilleuls.coop recorded a growth of 97% and a turnover of €1M.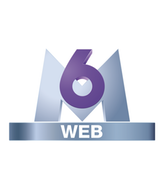 M6 Web
M6 Web, the digital subsidiary of the french TV channel M6, is
responsible for supporting the development of brands and channels on
all the screens and diversifying the revenues of the M6 group. M6 Web
is developping the catchup TV solution for the group, 6play, and many
other brands like clubic.com, radins.fr or cuisineaz.com. Find ou
technical blog on http://tech.m6web.fr/.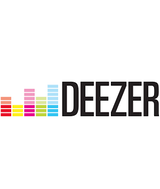 Deezer
Chez Deezer la musique est au coeur de tous nos sujets. Avec 40 millions de pistes disponibles dans 180 pays, la plateforme propose un service innovant de streaming de musiques qui a attiré plus de 6 millions d'abonnés et 16 millions d'utilisateurs dans le monde. Deezer garantie une haute-qualité du son, la diversité du contenu, une curation efficace et personnalisée de la musique et une expérience utilisateur engageante.
PHP, React, Elasticsearch, Spark, Hadoop, Kafka sont quelques-unes des technologies sur lesquelles nos solutions s'appuient pour l'expérience utilisateur, l'évaluation des meilleurs flux, la génération personnalisée de recommandations et la consolidation d'un grand nombre d'indicateurs.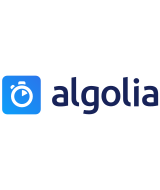 Algolia
Algolia helps developers connect their users with what matters most. Our hosted search API powers billions of queries for thousands of websites & mobile applications every month, delivering relevant results in an as-you-type search experience in under 100ms anywhere in the world. Algolia's full-stack solution takes the pain out of building search; we maintain the infrastructure & the engine, and we provide extensive documentations to our dozens of up-to-date API clients and SDKs with all the latest search features, so you can focus on delighting your users.
Eleven Labs
Eleven Labs is a company specialized in Symfony and Javascript (Node, Angular, etc) development. Our watchwords are: high traffic, complex architectures, agile methodology, industrialization and knowledge-sharing.
But also, open-source projects, technical workshops, Lego rockets, ski trips… And a team of astronauts who think that we can save the world with cat gifs.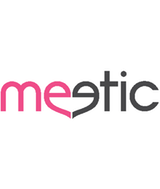 Meetic
At Meetic Group we want to spark meaningful connections for every single person in the world.
We're here to make people connect. Everyone has to write their own story. That's why we get up in the morning. To bring people together. To match them. We put our heart and soul into matching our members. We empower our singles and get them on dates. Our community is our extended family. When we get thank you letters from our happy couples, we love to send them around the office and share the happiness.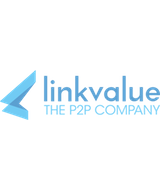 Linkvalue
Linkvalue is a french tech company building strong links between needs and solutions, people and techniques, the wish to innovate and the means to do so.
We provide high-level consulting services, support ans technical setup in web and mobile development,both to start-up and to large companies thanks to passionate Developers, Data Scientists and AdminSys.
Our teams are involved in thinking and designing custom-made solutions enhanced by knowledgesharing and skills constante acquisition.
The P2P company is driven by keys values as innovation, attention to partners, solidarity and goodwill.
The Lab is the place dedicated to R&D in which every Partners dedicate 10% of its time in order to test,create and develop digital tomorrow's solutions today.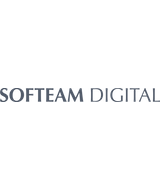 Softeam Digital
SOFTEAM Digital is a key player in its clients' digital transformation projects.
Part of the SOFTEAM Group, and born from the merger with the digital agency MODEDEMPLOI, innovation is at the heart of what we do.
SOFTEAM Digital supports its clients all the way from upstream strategic or digital transformation phases, through user experience design and content and referencing to the development and rollout of digital and mobile projects.
SOFTEAM'S key strengths:
– A proven savoir-faire in Digital project management with more than 5000 fixed-price days contracted in 2016 and solid references in the construction of digital ecosystems for web and mobile.
– Projects covering a wide technical scope : Front End Web (HTML/CSS, Javascript, AngularJS, React, ASP.NET), Back End (Java, PHP, .NET), Big Data (Hadoop, Cassandra, MongoDB, Elasticsearch), Cognitif (Watson), Mobile (iOS, Android, Hybride)
– An ambitious training and innovation policy with our Innovation Lab as well as access to information and training on the latest developments in technology through our technical communities.
– A strong culture of agility – 70% of projects adhere to the Agile methodology
– Dedicated career supervision and management from a former consultant.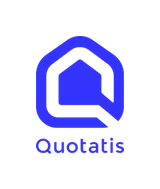 Quotatis
Quotatis makes home improvement simpler.
Quotatis is a 100% free and easy to use service for home owners wishing to do improve their home.
Describe your project within a few minutes, and we look into our network of professionals and find the best ones to realize your project.
Take advantage of our guides and advices  to make the right choices: save energy, benefit from tax credits, know the home improvement trend, or just when to start work!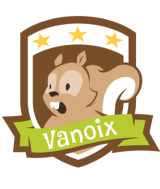 Vanoix
Une agence web lyonnaise, spécialisée dans le PHP, plus particulièrement Symfony, avec un accent sur la qualité. Le web n'étant pas qu'une histoire de programmation, notre éventail de compétences couvre le spectre nécessaire à la bonne élaboration de vos projets.
CCM Benchmark
Involved in open source, CCM Benchmark supports the flagship technologies of its technical environment, among which PHP is in first place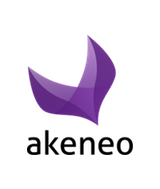 Akeneo
Akeneo is an open source Product Information Management (PIM) system designed for retailers looking for efficient answers to their multichannel needs. We are a young, fast growing company based in Nantes, Düsseldorf and Boston.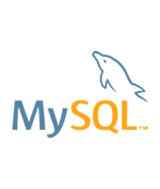 MySQL
MySQL is the world's most popular OS database. With its proven performance, reliability and ease-of-use, MySQL has become the leading database choice for web-based applications, used by high profile web properties including Facebook, Twitter, YouTube, Yahoo! and many more. Additionally, it is an extremely popular choice as embedded database, distributed by over 3,000 ISVs & OEMs. To organizations in need of an open source, ACID-compliant transactional database delivering real-time in-memory performance and 99.999 percent availability, Oracle offers MySQL Cluster.
MySQL Enterprise Edition is a commercial offering comprised of the MySQL database with security, encryption, auditing, high availability and scalability extensions, online backup, monitoring, management, and visual database design and SQL development tools. MySQL Enterprise Edition is backed by Oracle Premier support for organizations delivering highly available, business critical applications and services.
Oracle MySQL Cloud Service delivers a secure, cost-effective and enterprise-grade MySQL database service. Built on MySQL Enterprise Edition and powered by the Oracle Cloud, it provides a simple, automated, integrated and enterprise ready MySQL cloud service, enabling organizations to increase business agility and reduce costs.
Oracle drives MySQL innovation, constantly improving MySQL solutions and delivering new capabilities to power next generation web, cloud, mobile and embedded applications.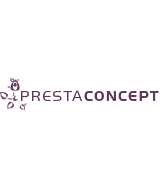 Prestaconcept
PrestaConcept is a custom web development center based in Lyon.
We develop quality web solutions around Symfony.
We accompany our clients with agility, from audit to specification, from development to production, to TPAM.
We differentiate ourselves from traditional integrators by adapting the developed tools to the specific needs of our customers.
We have chosen to specialize rather than being generalist in order to offer a high level of expertise.
To ensure the success of our projects, we pay special attention to:
– Accompany our clients and actively advise them for an adapted and evolutive response
– Master our developments around recognized know-how, optimized tools and a strong focus on quality
– Invest in Research & Development to keep our teams at the heart of best practices and new technologies
– Actively contribute to the world of Open Source
Our technical team of Symfony developers, frontend developers and devops is our lifeblood.
Come and join us in a pleasant setting and a good working atmosphere.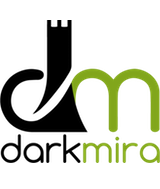 Darkmira
Darkmira is a company of numerical services that cares about the safety of applications and the respect of good practices, development and software factory.
That is the official presentation! But first of all, Darkmira is a developers human adventure which understood that they are members of an active community.
We work with envy, good mood and we share a commune passion, PHP and the development of reliable applications.
If PHP projects challenging in size, volume and performance passionates you, and if you like to share your knowledges and your expertise with the PHP community, Darkmira is made for you!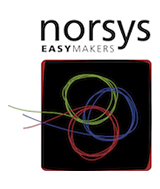 Norsys
Norsys est une société de Conseil et d'Ingénierie informatique spécialisée dans les technologies émergentes.
Acteur reconnu dans le domaine du Web, nous accompagnons nos clients dans le conseil, la réalisation, l'expertise et la formation sur les environnements PHP, Symfony, Node JS, React JS.
Fort de nos 450 Ingénieurs et Consultants, nous sommes aujourd'hui présents en proximité dans 7 Agences : Lyon, Grenoble, Lille, Paris, Sophia-Antipolis, Nantes et Marrakech.
Notre engagement pour le bien-être et la convivialité en entreprise situe Norsys dans les 10 entreprises françaises les mieux évaluées en matière de Responsabilité sociale d'entreprise (RSE).
Vestiaire Collective
Vestiaire Collective is a leading global marketplace & community for pre-owned luxury and designer fashion. All items are curated, authenticated, and checked before reaching the buyer.
Vestiaire Collective was launched in 2009 with the aim of offering a community platform on which members are able to buy and sell, top of the range and pre-owned luxury clothes and accessories. The catalogue is comprised of the most inspiring items coming from the wardrobes of hundreds of thousands of users throughout the World. This selection meets the specific expectations of buyers from across the entire World!
Each week, more that 30,000 new items selected by a team of stylists are put on-line and add to strengthening a permanent catalogue of 600,000 products. The site stands out on the basis of its unique quality control. 100% of the products are physically checked by a team of experts. More than 200,000 new members sign up each month, and join an international community of 8 million members.
To date 230 talented people are employed by the start-up and spread across the offices in Paris, Tourcoing, New York, London, Berlin, Milan and Hong Kong.
At Vestiaire Collective, we are looking for talented and passionate people! Challenges are our daily lives. Agility, flexibility and innovation are our guidelines! Interested?

Créée en 1997, pionnier du Web, GLOBALIS est une ESN de 35 personnes, spécialisée sur les plateformes PHP et WordPress. GLOBALIS et ses équipes de développeurs passionnés ont une double priorité: la performance et la satisfaction de nos clients. Nous accompagnons ces derniers au travers de nos offres « Réalisation d'applications web et mobile », « Agence digitale » et « Tierce maintenance applicative ».
Co-fondateur de l'AFUP, membre actif de différentes communautés, partenaire de nombreux événements autour du Web, nous publions régulièrement le code de nos projets sous licence open source.
En pleine croissance, nous recrutons sur Paris plusieurs experts en développement PHP, CodeIgniter, WordPress & JS. Alors, n'hésitez pas à venir en discuter avec nous.
Sponsor Apéro Communautaire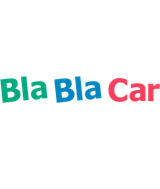 BlaBlaCar s'impose comme un véritable « people powered transport network » à la fois économique, écologique et très convivial.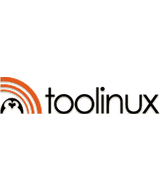 Toolinux
TOOLINUX.com est un quotidien d'information sur Linux et les logiciels Libres. Généraliste, il offre chaque jour une revue de presse en ligne et des articles traitant du mouvement opensource, de l'économie du libre ainsi que des logiciels Linux ou multi-plateformes. Depuis l'été 2006, TOOLINUX.com s'ouvre à la problématique de l'interopérabilité des solutions informatiques.
GNU/Linux Magazine
GNU/Linux Magazine est un magazine édité par Les Editions Diamond qui a pour but de démocratiser l'alternative open source via des présentations de logiciels.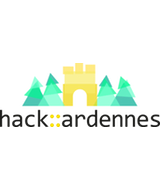 Hack'Ardennes
HackArdennes is a new nonprofit organization with a goal to promote digital environment in the French Ardennes.
Since 2015, we organize « L'apero Digital »: a monthly meeting for those who are curious and passionate about technology. In 2016, Hackardennes launched the first Hackathon in Ardennes which took place in one of the largest European fortified castles.
After this great success, we decided to organize another Hackathon in conjunction with the "Cabaret Vert" Music festival!
Throughout the 4 day events, participants will be immersed the heart of the festival to build a web app with subject: "sustainable development".